Data Privacy: How to protect your online activity
No matter what you do on the Internet, you leave a digital footprint. You may be unaware that all of your online activities, such as browsing, playing games, streaming movies, chatting, social media, and so on, are being monitored. This helps to understand your preferences and interests and then display advertisements accordingly.
While your information may be safe on the surface of internet tracking, that doesn't mean it's completely safe from third parties and cybercriminals. In fact, user data is frequently shared with these third parties in order to hack into a user's personal accounts and gain access to sensitive information.
Install an advertisement & tracker blocker in your web browser
The best ad blocker for desktop operating systems
If you're browsing on a computer/laptop there are a lot of ad blocker extensions you can install. However ,the one we recommend is uBlock Origin. uBlock Origin is a browser-based ad blocker that focuses on simple, efficient blocking with a low resource overhead. The extension comes loaded with a number of filter lists for known advertising and malware sources, with extra filter lists available and the option to read and create your own custom filters from hosts files.
Download Ublock Origin: Chrome, Firefox
The best ad blocker for iOS (iPhone & iPad)
The most effective iOS ad blocker for Safari is AdGuard. AdGuard can remove all types of ads from Safari, protect your privacy, and speed up page loading times. AdGuard for iOS ad blocking technology provides the best filtering quality while allowing you to use multiple filters simultaneously. Because of the AdGuard's special Tracking Protection filter, AdGuard combats all trackers and analytical systems that spy on you. It accumulates rules against all known online analytics that attempt to steal your personal information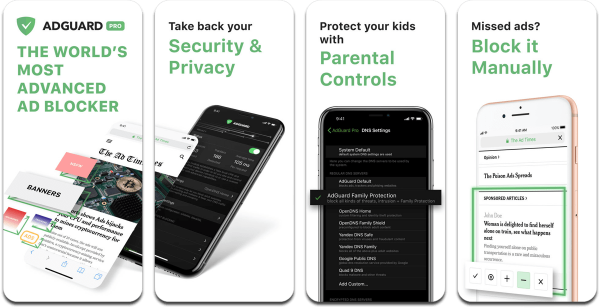 Download AdGuard: Apple App Store
The best ad blocker solution on Android
Because Chrome on Android doesn't support browser extensions, we recommend downloading an alternative browser with built-in ad blocking technology called Brave. You can install this browser on any other operating system. This browser is well-known for its exclusive privacy and security features, and it has long been regarded as one of the most secure browsers available.
The Brave browser does not maintain or store any user information on its servers, so all data used while browsing is saved on the user's hard disk. Another noteworthy feature is that this browser implements the HTTPS protocol by default, ensuring that communication between the user and the website is always encrypted. Other security issues, such as Malware, Adware, Trackers, and Phishing, are blocked by default.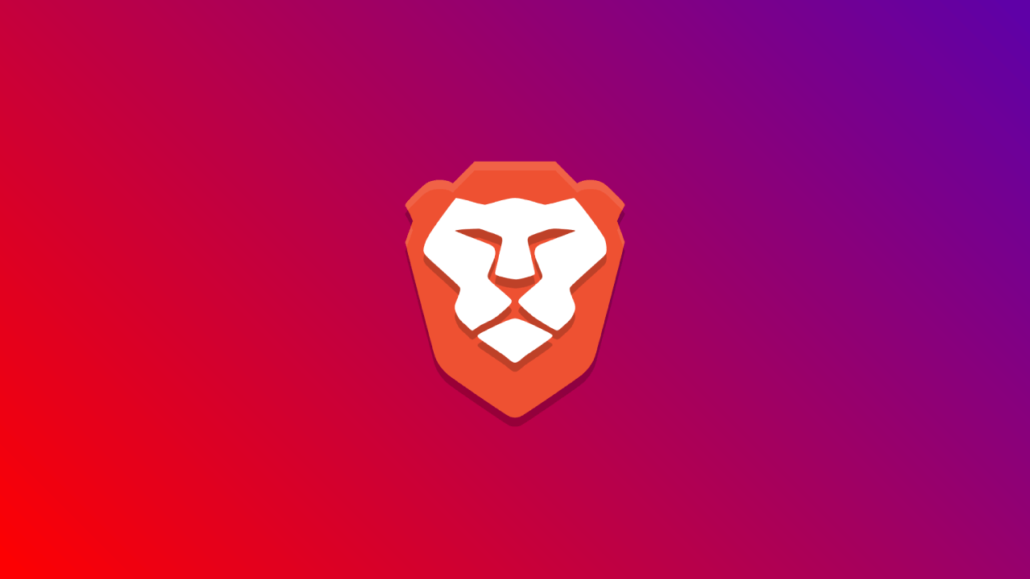 Download Brave for Android, iOS, Windows & Mac.
Enable "Do Not Track" on your browser
Do Not Track, also known as DNT, is a web browser feature that informs websites that you do not want to be tracked. When you enable the DNT setting in your web browser, it sends a Do Not Track request along with your browsing traffic to all of the websites you visit and the third-party services they use, requesting that they not collect data about you and your browsing habits. Follow this guide that explains how Do Not Track works and demonstrates how to send Do Not Track requests in Google Chrome, Mozilla Firefox, Microsoft Edge, and Opera.
Stop apps tracking you on your iPhone
Apple's App Tracking Transparency feature gives you more control over which apps can track you on your iPhone, and how. Unless you give an app explicit permission to track you (including those made by Apple), it can't use your data for targeted ads, share your location data with advertisers or share your advertising ID or any other identifiers with third parties.
You can also opt out of app tracking across every app you download by going to Settings > Privacy > Tracking, and toggling off Allow Apps to Request to Track. This means any app that tries to ask for your permission will be automatically blocked from asking and informed that you have requested not to be tracked. And all apps (other than those you've given permission to track in the past) will be blocked from accessing your device's information used for advertising, according to Apple.
Use DNS over HTTPS (DoH)
DNS over HTTPS (DoH) is a new protocol that encrypts domain name system traffic by routing DNS queries through an encrypted Hypertext Transfer Protocol Secure session. DoH aims to improve online privacy by concealing DNS queries. This means that an ISP, for example, can see which sites are being visited simply by monitoring DNS name resolution requests. DoH conceals name resolution requests from the ISP and anyone listening on intermediary networks.
DoH works in the same way as DNS, but HTTPS sessions protect the requests and reduce the amount of information exchanged during queries. Web browsers such as Mozilla's Firefox, Microsoft's Edge, and Google's Chrome can all use encrypted DoH to increase data privacy and security for users.
We recommend using Cloudflare's DNS 1.1.1.1 which supports DNS over HTTPS. Follow this guide on how to change the DNS in your browser/operating system. Make sure that the OS or web browser supports DoH.