Our Software Development Process
evroTarget team is able to build a software that is understandable and easy to use . What our company values the most are team effort and consistency . Consistency is a core value because it gives us the ability to learn from potential  technological mistakes in order to reduce them.
cubeTarget – a software that saves time and money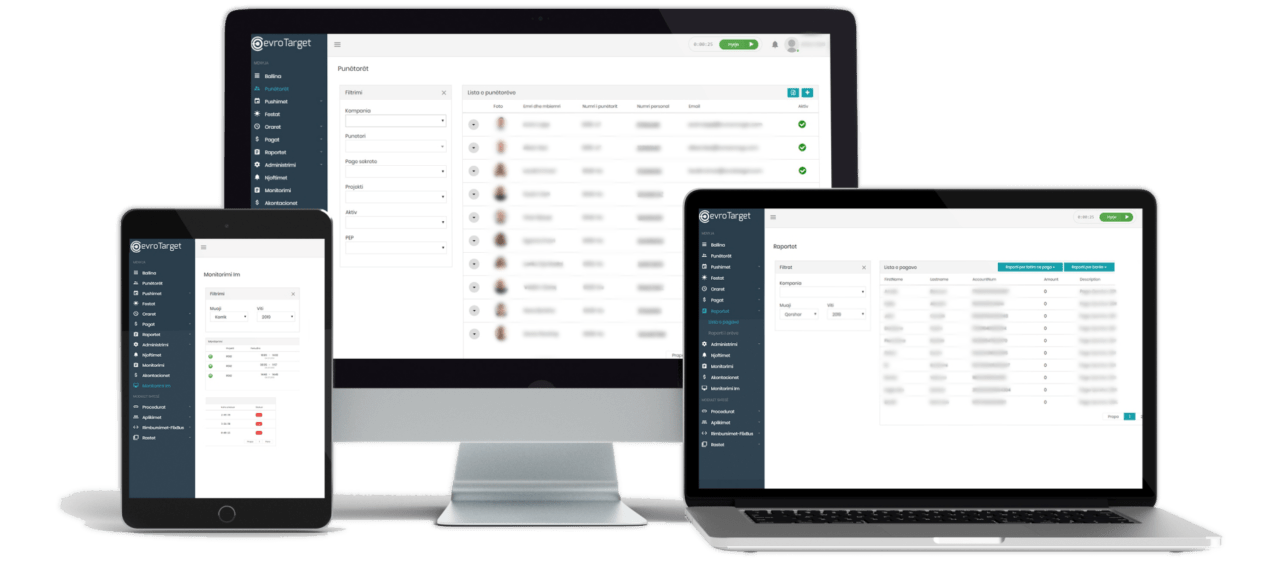 cubeTarget was designed and developed as a web-based planning software to reduce administrative and operating costs in the area of ​​human resources.
The aim was to create a system that offers simple and intuitive use and is accessible to numerous employees in different places and times. It was also important that accurate information was recorded in real time and was accessible. Another and important intention was to develop an all-in-one system that covers a broad spectrum of administration and leaves room for individual needs.
The software offers support in employment modules, helps with a simplified overview of the annual vacation, sick leave and, of course, monthly wages.
The software can be divided into modules and sub-modules as required by the customer. Together with the customer, specific requirements and preferences can be integrated into the software, whereby an essential part of the technical requirements concept is a meaningful screen design for essential program functions. All inquiries and requests for changes are determined and processed before the start of software development.
The development process is then carried out using an agile approach, whereby the customer is provided with regular software versions for testing. In this way, requests for changes or additions can be adapted at an early stage.